UPCOMING
• Research Workshop Palestine Under Occupation: The Legitimation of Violence and the Violence of Legitimation
Invited to speak by Dr. Catherine Charrett and Dr. James Eastwood
Presenting: "Hamas is ISIS. ISIS is Hamas": The historical emergence of terrorism narratives to legitimize anti-Palestinian violence
Queen Mary, University of London
26 May 2017.

• 25. ACIPSS Conference
Invited to speak by the Austrian Center for Intelligence, Propaganda & Security Studies (ACIPSS)
Graz, Austria
9 June 2017.

• Transnationale Schweiz: Netzwerke paramilitärischer Gewalt im 20. Jahrhundert
Workshop sponsored by the Arbeitskreis Militärgeschichte
Host/Organizer
ETH Zurich/University of Zurich, Switzerland
10 November 2017.


PAST (partial list)
• Conference Popes on the Rise! Mobilization, Media, and Political Power of the Modern Papacy
Invited to speak by the Center for Religion and Modernity, Westfälische Wilhelms-Universität and Römisches Institut der Görres-Gesellschaft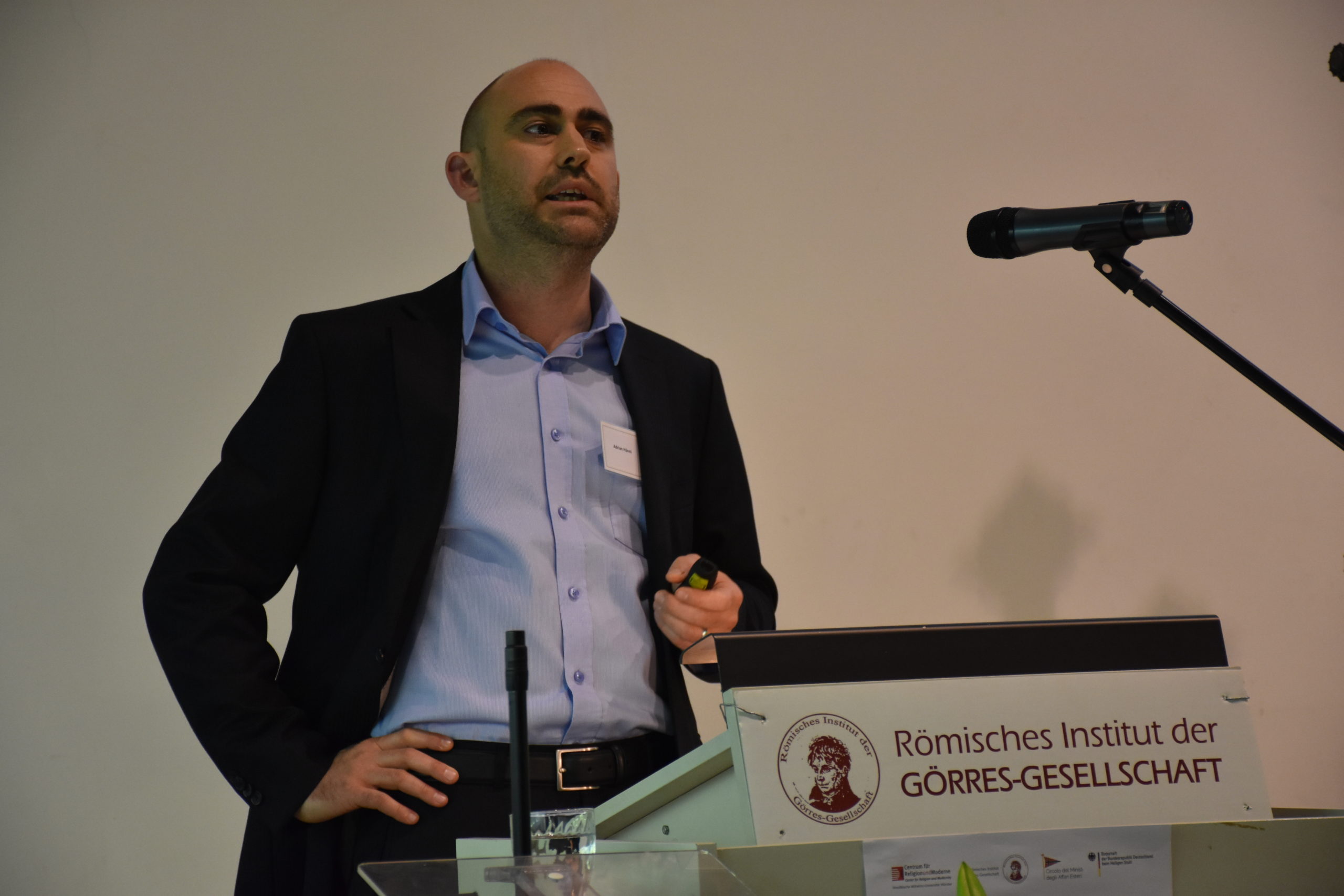 Presentation: The Political Papacy in the Age of Transnational Mass Mobilization: The Case of the Commission pour l'Eglise Persécutée
Rome/Vatican, Campo Santo Teutonico
22-26 March 2017.

• Zagreb Security Forum 2017: Resilient Critical Infrastructure with focus on Energy, Water and Cyber
Invited by Dr. Gordan Akrap/the Zagreb Security Forum
Sheraton Hotel, Zagreb, Croatia
6-7 March 2017.

• Verschwörungstheorien zwischen Glaube und Instrumentalisierung: Panel am 51. Deutschen Historikertag
Invited to speak by Dr. Helge Heidemeyer, Abteilungsleiter Bildung und Forschung, BStU Berlin and Dr. Douglas Selvage
Presentation: Verschwörungstheorien und Terrorismus: Der Masterplan des KGB zur Weltherrschaft
Universität Hamburg, Germany
23 September 2016.

• Annual BISA Critical Studies on Terrorism Working Group Conference:
Intersecting Critical Terrorism Studies and (Post)colonialism: Standards, Subjects and Spectacle
Invited to speak by the BISA Critical Studies on Terrorism Working Group
Presentation: The Prose of Counterinsurgency: Colonialist Knowledge in the War on Terror
Newcastle University, Newcastle, UK
15-16 August 2016.

• Attac-Sommerakademie 2016: Wissen, Aktion, Strategie – Für eine solidarische Welt
Invited to speak by Attac and the VSA-Verlag
Co-organization: Workshop "Wie Eliten Macht organisieren"
Düsseldorf, Germany
6 August 2016.

• Op-ed in the Swiss online newspaper Journal 21 on the referendum in British history
Brexit-Abstimmung: Das Referendum in der britischen Geschichte
Journal 21
Switzerland
21 June 2016

• Op-ed in the Swiss daily newspaper Neue Zürcher Zeitung on the 1916 Sykes-Picot Agreement in the propaganda of Al-Qaeda and ISIS
#SykesPicotOver: Das Geheimabkommen von 1916 und die IS-Propaganda
NZZ
Switzerland
17 June 2016

• Citations in the Swiss French daily newspaper Le Temps on a potential secret deal between Switzerland and the PLO:
Bernard Wuthrich, Suisse-OLP: pas d'indices d'un pacte secret avec le terrorisme
Le Temps
Switzerland
28 April 2016

• Interview in Blick am Abend and Blick on the threat of terrorist attacks at the EURO 2016
Blick am Abend/Blick
Switzerland
12 April 2016

• Interview with Radio Life Channel on the connection between oil and power in the Middle East
Info am Abend: Wie viel Macht hat Erdöl im Nahen Osten?
Radio Life Channel
Switzerland
31 March 2016

• International History Research Seminar: Transnational Networks in the Cold War
Invited to speak by The London School of Economics and Political Science
Presenting: A Transnational History of the "Cercle Pinay", 1952-1991
32 Lincoln's In Fields, Room B13.
16 March 2016, 16:00-18:00.

• Special Luncheon Seminar Untangling Russia's Puzzle: Past Lessons and Future Outlook
Invited to speak by The Inter-University Center for Terrorism Studies
Video from the presentation "The Myth of a New Cold War"
The International Law Institute
Washington DC
20 January 2016, 14:30-16:00.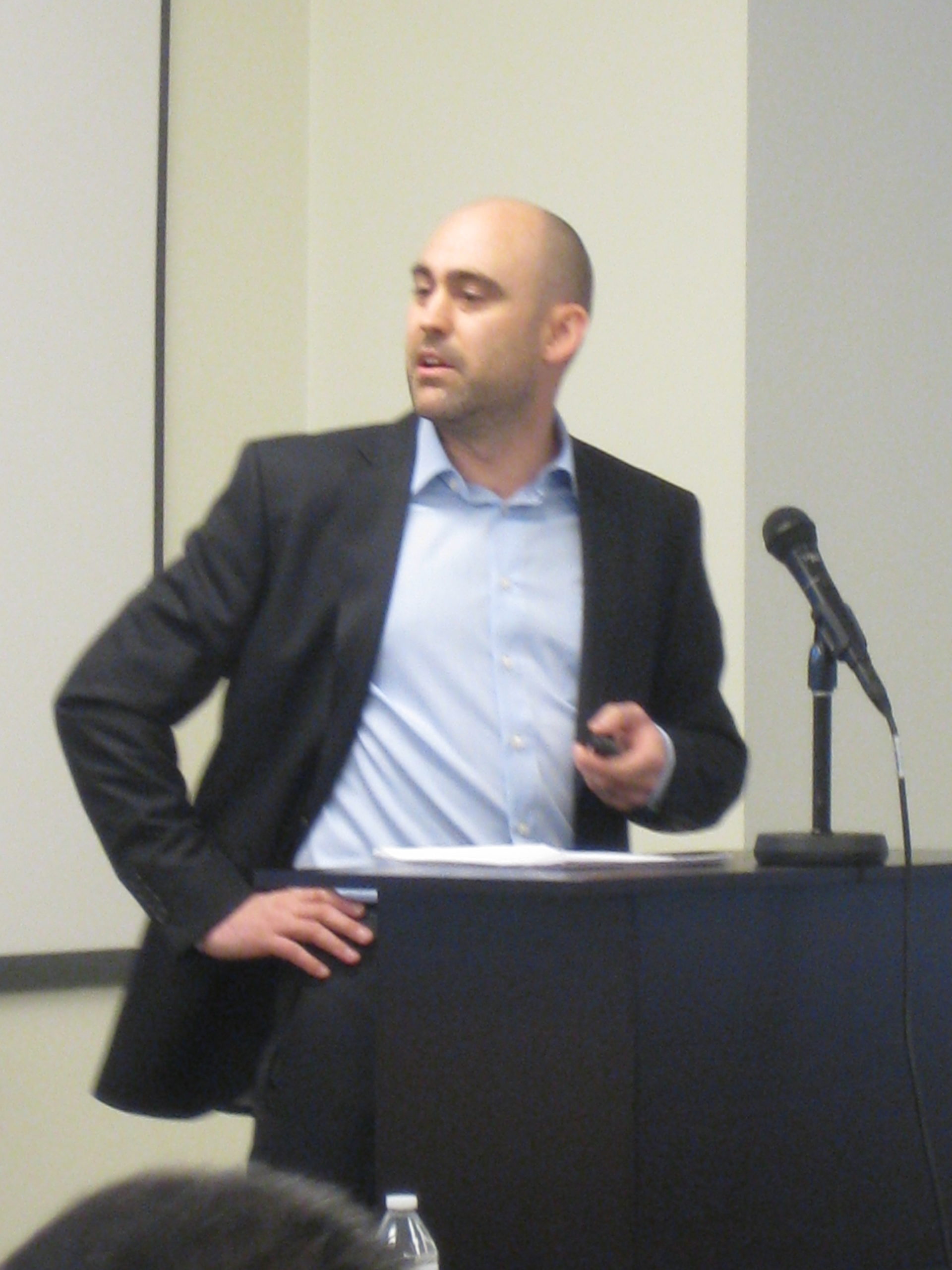 • 22. ACIPSS-Tagung Zum Terrorismus in Österreich: Erfahrung und Gefahr
Invited to speak by the Institut für Orientalistik, Universität Wien, and the Austrian Center for Intelligence, Propaganda and Security Studies (ACIPSS)
Presentation: CARLOS in Wien: Geburtsstunde des ersten globalen Superterroristen
Vienna, Austria
20 November 2015

• Lunch Seminar "Le Cercle" in the Cold War: A Secret Space for Informal Diplomacy or Another Super Club for Old White Men?
Invited to speak by the Institute for History at Leiden University
Conference Room, Huizinga Building
Leiden, the Netherlands
16 November 2015, 13:00-14:00.

• 10 Years of Critical Terrorism Studies: Reflections on the Past, Prescriptions for the Future
BISA @40 Workshop
British International Studies Association (BISA) 40th Anniversary Conference 2015
Invited to speak by the BISA Critical Studies on Terrorism Working Group
Presenting: Critical Terrorism History: Terrorism History with a Critical Perspective or Historicization of Critical Terrorism Studies?
Guoman Tower Hotel, London
16 June 2015

• Conference States and Terrorism: An Ambivalent Relationship
Invited to speak by The Graduate Institute of International and Development Studies, Geneva
Panel: The Cold War & Terrorism: Myths and Misinterpretations
Presenting: The Jackal Dissected: Carlos and the Myth of a Soviet Terrorist Conspiracy
Geneva, Switzerland
7-8 May 2015

• SHAFR 2014 Annual Meeting
Invited to speak by The Society for Historians of American Foreign Relations
Panel: State Perceptions of and Reactions to Terrorism in the 1970s and 1980s
Presenting: The Next Great Enemy? The Framing of 'Terrorism' by the Reagan Administration
Lexington, Kentucky
19-21 June 2014

• Threatened Order, Societies under Stress – Challenges, Concepts, Ideas during the Cold War of the 1970s & 1980s
Invited to speak by Collaborative Research Centre (CRC) 923 of the Universität Tübingen
Panel: Legacies of the Cold War
Presenting: "The Terror Network Image: A Case of Hyperreality and Political Paranoia in the Second Cold War"
Blaubeuren, Germany
13-15 September 2013

• Solutions to Peak Oil? Unconventional Oil and its Limits
Organizer for ASPO Switzerland
The focus of the conference is to critically analyze the opportunities and limitations of unconventional oil as a viable solution in the age after conventional peak oil. Speakers include: Eric Nussbaumer (Nationalrat SP BL), Prof. Urs Muntwyler (El.Ing.HTL/University of Applied Sciences; Research focus: Photovoltaics), Dr. Werner Zittel (Physicist; Research focus: Energy Systems Technology) and Alexandre Beaurieux (Dipl.-Geol, Energy Researcher).
Basel, Switzerland
14 September 2013

• New Energy Challenges on the Example of the Polish Shale Gas Projects
Invited to speak by the Government of Poland
Presenting: "Shale Gas: The Triangle of Economics, Ecology, and Geopolitics"
Zurich, Switzerland
21 May 2012

• Transnational Dimensions of Cold War Anticommunism: Actions, Networks, Transfers
Invited to speak by the University of Fribourg
Panel: Economics and Elites
Presenting: "A Global Crusade Against Communism: The Cercle and the 6I in the 1980s"
Fribourg, Switzerland
26-29 October 2011

• Afghanistan and the English-Speaking World since 1979: from the Cold War to the Global War on Terror
Invited to speak by the Universite de Paris VIII
Panel: Pakistan and Afghanistan
Presenting: "Pakistani Godfather: The Inter-Services Intelligence (ISI) and the Afghan Taliban"
Paris, France
13-14 October 2011